This edition of Tracking Shots caters to those with a need for speed. Colin Fox of Internal Combustion Group has shared with us the Dodge Viper ACR Record Video that was shot in Nürburgring on September 14th, 2011. Colin has showed us some seriously fast footage before but this clip sets a new record (literally).
Colin had this to say about keeping his gear to a minimum as well as traveling light:
"During my travels, I often leave the luxuries of my DSLR rigs behind due to the size and weight. As much as I would love to have my entire set of gear with me at all times, it proves impossible with all of the connection, regional flights, and Tetris challenges packing the rental cars. My latest travels from Toronto, to College Station (Texas), followed by my solo travel to Nürburg (Germany) increased my need for a proper DSLR rig setup at each location. This new kit is the ultimate traveling tool. The Simplis Dual compresses into a tight, tiny block that I can fit in any bag. And the Atlas FLT slider sits perfectly into my luggage. I literally have all the tools I need for my productions without adding any additional baggage needs."
Check out the pics, video and gear list below.
From DriveSRT:
"The Nürburgring Nordschleife is often described as the most technically challenging purpose-built road course in the world. This is the place where automakers test their vehicles for proper suspension tuning and endurance abilities. The 12.9-mile north loop has long been the global standard bearer for sports cars since its construction in the 1920s. For these reasons, SRT believes it is important to show the world that the Viper ACR is capable — and dominates.
On September 14, 2011, veteran GT driver Dominik Farnbacher lapped the Green Hell in 7:12.13 — a full two seconds faster than its nearest competitor."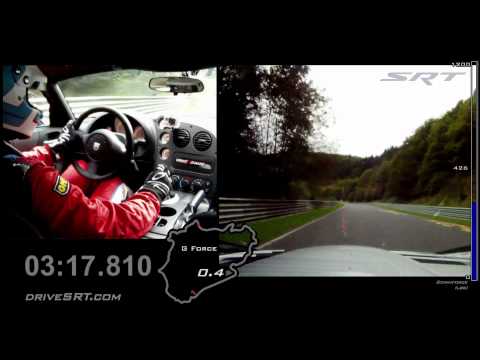 Cameras: Canon 7D with Battery Grip
Lenses: Canon 17-40mm, Canon 70-200mm
Gear:
Atlas FLT with Vertical Kit
Simplis Dual
Manfrotto 055 Magnesium Photo-Movie Head
Manfrotto Carbon sticks